Take Action with an Expert Guide
This course is for
beginner Airbnb hosts
who want to run a highly profitable vacation rental business with
zero drama.
You'll learn how to set up a beautiful space on a budget, write a business plan with a quick ROI, craft a powerful marketing strategy, conversion copywriting, how to take professional photos, and design a
5-star offer.
You'll become a pro at pricing, outshining your competition, attracting travelers, hiring a loyal and
reliable team,
how to welcome your first guest, payment strategies, bedding management and so much more.

Remove the stress from the equation with an expert guide and
let's build your rental quickly. Start
earning top dollar,
automate it, put $10,000's in your pocket, and go do what you love.
Hosting is a Very Profitable Venture
Hosting on Airbnb is not only super profitable in the right market but also
fun.
Meeting new people from all over the world, receiving heartfelt thank you notes, and earning thousands of dollars from a single reservation.
It's truly magical, a modern miracle.
It's also pretty epic because you can customize the operations to fit your dream lifestyle.
Whether you want to be completely hands-on, hire a co-host, work with a management company, be an investor or make it passive, you can even transition between DIY and investor as you feel.
Live life on your own terms.
The Most Important Steps
🎯 Look at the competition, design a better offering and outshine them.
🎯 Review the data on AirDNA.co to confirm that your market supports profitability.
🎯 Set your guest's expectations on the listing and then exceed them.
🎯 Use professional, wide-angle lens real estate photography and stage the home.
🎯 Provide a super clean, comfortable, and traveler-friendly organized space every time.
🎯 Create a business plan with the initial investment, annual profit projection, a clear ROI timeline.
🎯 Set up automation techniques and efficient operations, hire a talented and loyal team.
Let's Build it Together
Watch yourself transform into an empowered, inspired and action-orientated entrepreneur. We will turn your space into a profitable and freedom-loving income generator.
How we do it
On-demand video trainings ✅
Step-by-step interactive workbook with DIY guides 💰
Unlimited
$95 coaching calls with me 👀
Copy of
Airbnb Beginner's Guide to Hosting
🌈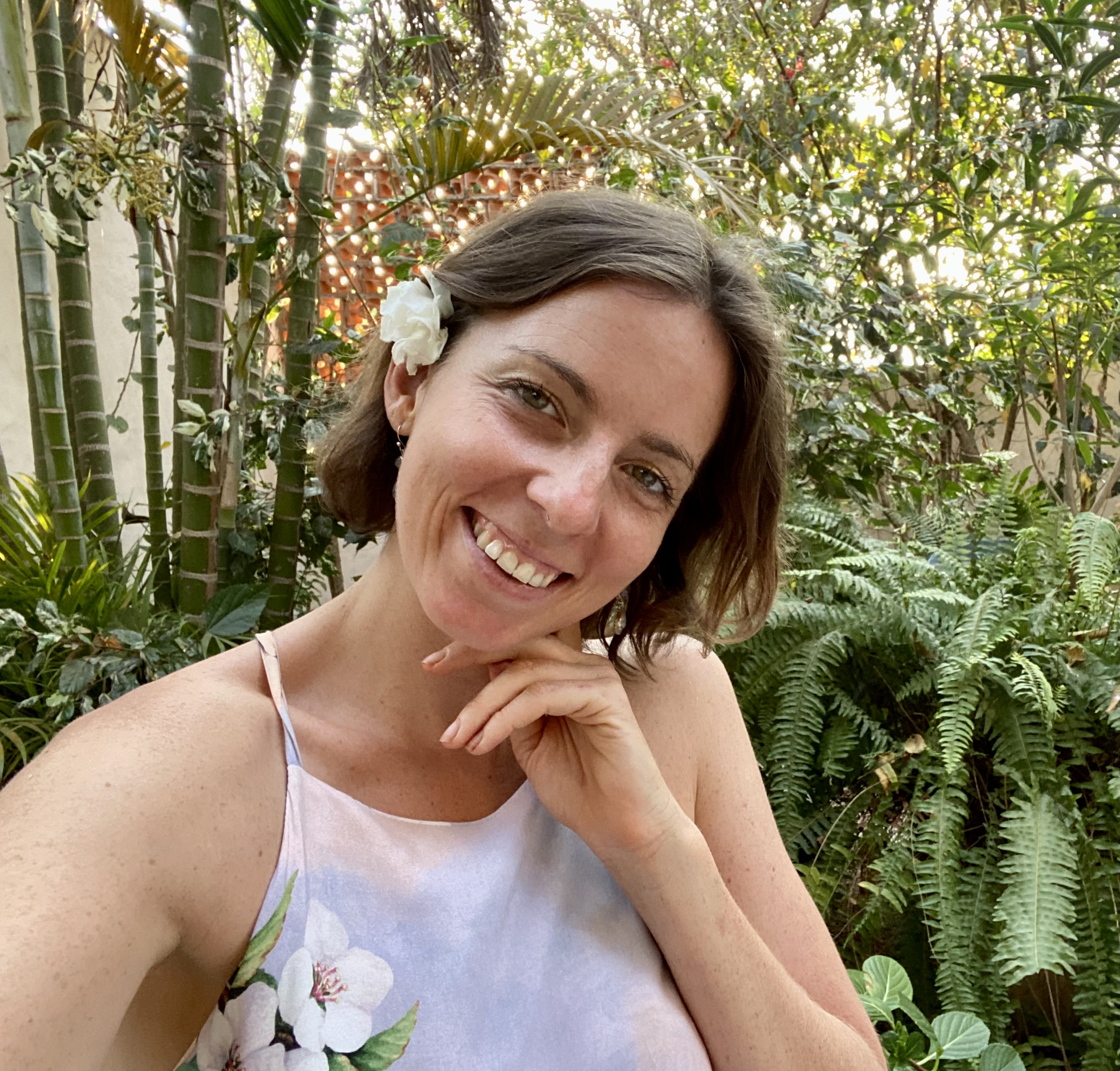 Hey! I'm Lauren, your
Airbnb Expert Guide.
As an Airbnb Ambassador you'll get $40 in free travel credit and free business coaching from me.
I've been living in 32 countries, dancing with strangers around the globe and exchanging smiles with people from diverse global cultures thanks to my success as an Airbnb entrepreneur. I set up, ran and managed 7 rentals in Hollywood, CA as a DIY host from 2018-2021 and have been working as an expert consultant since then.
I wish you the same success, and am here to show you the way.
Let's create it together.
xx
,
Lauren